The 2018 Porsche Panamera 4 E-Hybrid Is a 462 HP Punch To The Gut
09-09-2016, 07:51 AM
Join Date: Jul 2011
Posts: 684
The 2018 Porsche Panamera 4 E-Hybrid Is a 462 HP Punch To The Gut
---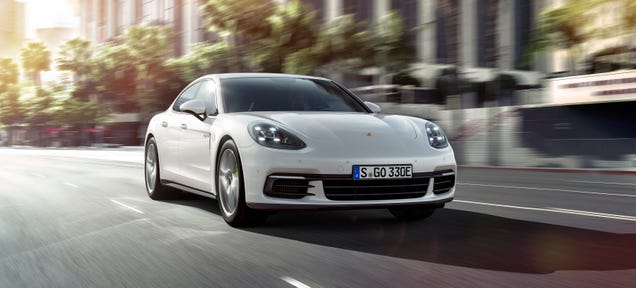 For those still dragging their feet, bemoaning that a hybrid car is synonymous with the boring, loveless existence that is a Toyota Prius, the new 2018
Porsche Panamera
4 E-Hybrid is here to change their minds. And itís got 462 reasons right off the bat.
Read more...
09-23-2016, 04:18 AM
Join Date: Apr 2016
Location: Sydney
Posts: 10
Re: The 2018 Porsche Panamera 4 E-Hybrid Is a 462 HP Punch To The Gut
---
I'm actually really happy to hear that the sportier brands are starting to buy into the hybrid and electric car thing. It's definitely a way for us to go that the whole industry is starting to like the idea of sustainable and eco-friendly modes of transportation without compromising on the power and ability of the vehicle.
Thread
Topic Starter
Forum
Replies
Last Post