The Army Will Turn A Chevy Colorado Into A Hydrogen-Electric Off-Roader
08-31-2016, 10:51 AM
Join Date: Jul 2011
Posts: 684
The Army Will Turn A Chevy Colorado Into A Hydrogen-Electric Off-Roader
---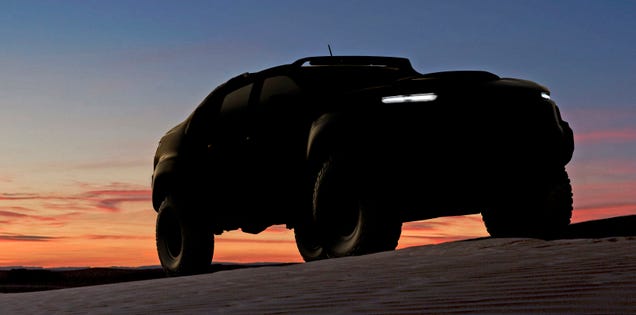 General Motors and the U.S. Army's Tank Automotive Research, Development and Engineering Center are cooking up a small military truck concept based on the Chevy Colorado that uses hydrogen fuel cell and electric power to get around and serve as a mobile generator.
Read more...
09-25-2016, 10:03 PM
Join Date: Apr 2016
Location: Sydney
Posts: 10
Re: The Army Will Turn A Chevy Colorado Into A Hydrogen-Electric Off-Roader
---
That picture reminds me a little of that bat mobile in the Dark Knight. But that aside, I think that I's a good idea for more military vehicles to rely on more readily available sources of power. If we were really in a way somewhere, it would really suck for all these vehicles to be stuck somewhere on account of lack of fuel.
Thread
Topic Starter
Forum
Replies
Last Post