Carbon Fiber Hood for the HCH-II
12-15-2006, 11:13 PM
Join Date: Nov 2006
Posts: 1
Carbon Fiber Hood for the HCH-II
---
I was wondering if it was possible to put a Carbon Fiber hood on my HCH-II to lighten my car and Boost fuel Economy. Any info or thought about this from anyone would be very helpfull Thanks A bunch,

John.
12-16-2006, 12:43 AM
Join Date: Oct 2006
Location: Indianapolis
Posts: 248
Re: Carbon Fiber Hood for the HCH-II
---
most "carbon fiber" hoods are actually fiberglass with 1 layer of carbon for looks. They are relativly heavy. A real carbon fiber hood is very expensive and likely would cost more than all the gas you could ever save.
01-04-2007, 11:41 AM
Join Date: Jan 2007
Posts: 2
Re: Carbon Fiber Hood for the HCH-II
---
carbon fiber body parts are just for looks. they aren't as heavy as the part they replace,( i replaced the hood AND trunk of my hatchback celica) but it does nothing to gain mileage. in fact the effect is less noticeable than riding with an extra passenger! my hood was 25 lbs lighter and the trunk was 30 lbs lighter.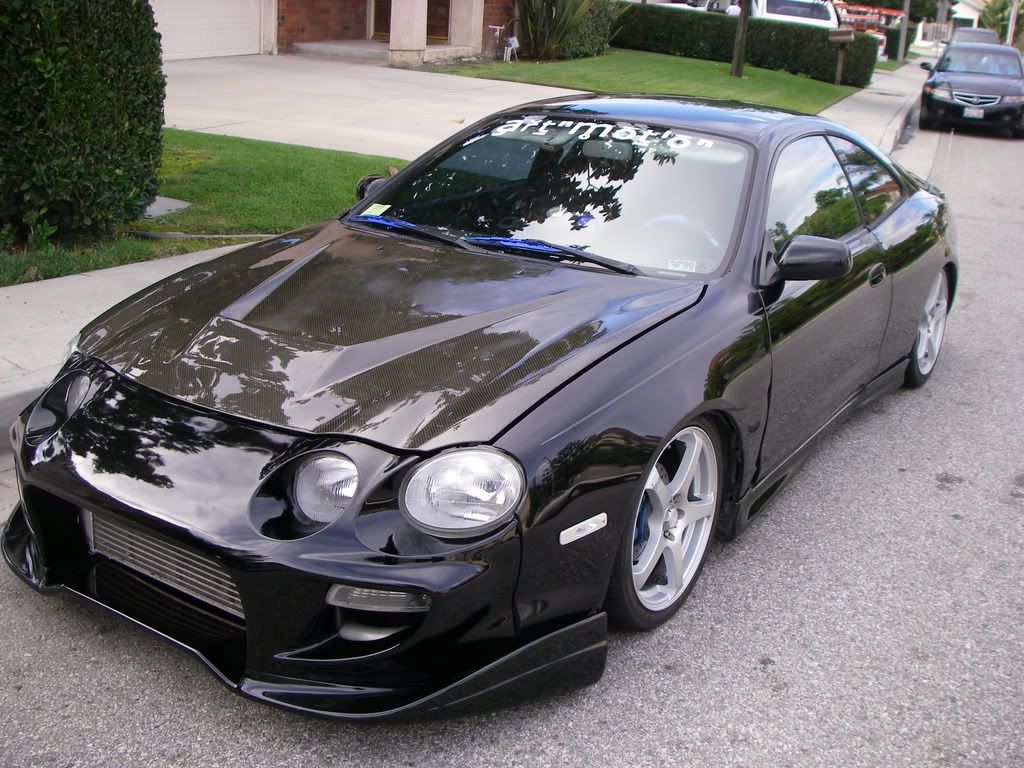 you could start throwing things overboard to lighten your load, but why?? its not worth it in my opinion.
01-09-2007, 03:20 PM
Re: Carbon Fiber Hood for the HCH-II
---
You won't save enough weight to make a difference in FE. Most CF hoods are wet carbon, they are cheaper, but not as light. From the Seibon FAQ:
With dry carbon, you get the most strength and save the most weight. The weaves and quality are more consistent, but they are generally 3 to 4 times more expensive than wet carbon. Wet carbon products are hand-laid, and are more prone to small defects like wavy weaves and tiny bubbles. They do not save as much weight as their dry carbon counterparts. But on the plus side, you get an incredible combination of visual attraction, weight-deduction, and most importantly, price. All products you see on our website are wet carbon. Wet carbon products are also the most popular and most commonly referred to as just " carbon fiber" .
I thought about getting one after my hood got a big dent in it, it would have been cheaper than what I ended up spending getting a new OEM hood and paint.
01-10-2007, 05:11 AM
Re: Carbon Fiber Hood for the HCH-II
---
You should also make sure you get a cf hood that has UV treated resin etc on it, or else you will end up with a very unattractive hood! Alot of people will simply paint the hood, but i saw you were looking not to have to paint it.
But make sure you do your research on CF, weave, and the process of how its formed. also you are going to want to find out if the hoods have pre-drilled holes for the washer fluids or not.
just afew things i picked up when i was doing CF stuff
Thread
Topic Starter
Forum
Replies
Last Post